Todd/Mellette Counties Study
---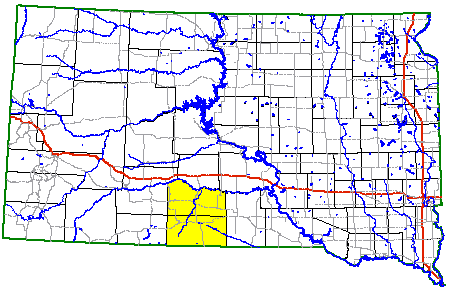 Project Description
This is an investigation of the geology and water resources of a two county area in south central South Dakota. The stratigraphy, sedimentology, and surficial geology are the main areas of emphasis. Surface deposits include:
Miocene and Pleistocene sand dunes
Miocene Ogallala Group sands and silts
Oligocene Arikaree Group siltstones
Oligocene and Eocene White River Group claystones and late Cretaceous Pierre Shale
Shallow ground water resources are often of exceptionally good quality.
Contacts