Email info@sdgis.org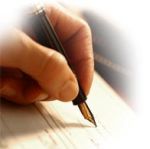 Abstracts
Abstracts are sorted by presenter's last name. Presentation links are available where permission has been granted.

Jesse Adams, North Point Geographic Solutions
What's New with ArcGIS Enterprise?
View Presentation

You may have heard of ArcGIS Enterprise but what exactly is it?  This presentation will provide a general overview of the components that comprise ArcGIS Enterprise, we'll discuss how it's packaged and deployed, and identify some of the differences between 10.5 and 10.4.1.  With ArcGIS Enterprise there are a number of configuration and management changes that also integrate with ArcGIS Pro. This presentation will cover some of the high level differences with the setup process that will help your organization be successful.  If time allows, we'll also run through a demo of setting up ArcGIS Enterprise in the Amazon Cloud using automated deployment and setup methods with Chef. Join this presentation and begin demystifying the new ArcGIS Enterprise for your organization!
Les Biven, Fugro Geospatial, Inc.
LiDAR Derivative Visualization Data Sets

Basic LiDAR data acquisition results in a raw data point cloud. Post processing of these data can provide more useful data sets than a bare earth Digital Elevation Model and a first return Digital Surface Model. Additional data set derivatives will be presented which can provide for additional feature analysis and GIS information.
Austin Brynjulson, City of Sioux Falls
Basic Automation of Tasks for Use in ArcGIS Online    

This presentation discusses several automated tasks that have helped the City of Sioux Falls in taking data from it's permit software and displaying the data spatially. The end result allows this data to be consumed by end users in web mapping applications in ArcGIS online. Additional automation has been utilized in the creation of geoprocessing services to be used by widgets in Web App Builder allowing users to make their own permit maps. The presentation will also touch on story maps and using widgets in Web App Builder.
David Clay, SDSU
Employment Opportunities for GIS in Precision Farming
Jeff Danielson, U.S. Geological Survey EROS Center
Understanding LiDAR and High-Resolution 3D Point Clouds A "Hands-on" Workshop

Light Detection and Ranging (LiDAR) enables the rapid collection of very accurate elevation data over large areas. During the last decade LiDAR, also known as airborne LiDAR altimetry, has been widely applied to mapping three-dimensional (3D) landscapes, leading to an improved knowledge of geomorphic, hydrologic, and ecological processes.   Accurate high-resolution elevation data are required for flood inundation hazard identification, coastal storm surge models, mapping urban features, and forest canopy structure.  This workshop will present the basic concepts of LiDAR along with various 3D applications including an example from a non-LiDAR 3D point cloud source called Structure-from-Motion (SfM).
Jordan Dornbierer, SGT Inc.
Land Cover Change Projections with the FORESCE Model

The Forecasting Scenarios of land cover change (FORE-SCE) model has been developed at the U.S. Geological Survey EROS Center to ingest quantitative change scenarios and produce spatially explicit land cover projections. Resulting datasets find application in research activities ranging from hydrology to ecosystem services and facilitate well informed land management. Recent enhancements to the model's capabilities have been completed in spatial and thematic resolution, parcel-ownership based pattern capture, incorporation of dynamic regression variables (e.g. climate and water resources), and probability-based natural vegetation succession.
Margarette Elliot, City of Sioux Falls
A Tree Guide to: the Mary Jo Wegner Arboretum- Creating an Educational, Interactive Map from Quantitative TreeWorks Field Data

The Sioux Falls Parks Department did an extensive inventory of over 10,000 trees within the Parks system in 2016 that collected a range of tabular and spatial attributes that continues to be updated. From the suggestion of our City's head Arborist, I used the Mary Jo Wegner Arborteum as a test location for transforming the technical Treeworks Field data into usable, public facing GIS information and applications. These resulting web application enriches the in situ experience for the arboretum visitor and also for the web viewer by providing an interactive environment to learn more about the biological diversity of the trees of the arboretum through easy to understand qualitative descriptions, species spatial distribution patterns, and visually through graphics and field photos.
Julie Erickson, Technology & Innovation in Education (TIE)
Introduction to ArcGIS Online: Storymaps, Presentations, GeoInquiries and More
View Presentation

This session will introduce attendees to the resources available in ArcGIS Online with a focus on education. Learn about ready-to-use lessons and maps in GeoInquiries along with how to modify and expand on GeoInquiries. Also learn about Storymaps and how to either use ready-made Storymaps in your classes or how to create your own! Please bring computer to this hands-on session so you can participate.
Charlie Fitzpatrick, Esri
Esri's Program for Schools: Software, Materials, Supports, and Lessons Learned
View Presentation

Instructions on Esri's software offered for K12. Esri's instructional materials and educator support including state networks, GeoMentors, GeoNet, events. What has been happening in states that have been doing things well? Lessons from 25 years.
Charlie Fitzpatrick, Esri
Using the ArcGIS Platform:  Integrating Web, Desktop, and Mobile GIS

This presentation will demonstrate how several Esri products can work together to create, discover, process, integrate, symbolize, and visualize geospatial data, and additionally make it available online via an app.  These products include Survey 123, Community Analyst, ArcGIS Online, ArcGIS Pro, Scene Viewer, and WebAppBuider.
Charlie Fitzpatrick, Esri
Getting Started with Esri GIS in the Classroom               
How to get a friend started, or refresh your own instruction, with ArcGIS.
Jessica Frye, GeoComm
Shawnie Rechtenbaugh, SD Dept. of Public Safety
South Dakota NextGen 911 Project: Past, Present, and Future
View Presentation

In preparation for Next Generation 911 the State of South Dakota has focused on standardizing and improving the accuracy of 911 GIS data statewide. This presentation will explore the past, discuss the current and provide future information of the requirements and process implemented by the State of South Dakota.
Jessica Frye, GeoComm
Tips and Tricks for NextGen 911 Data Maintenance
View Presentation

Now that the State of South Dakota's NG911 GIS project is in full swing, this project will provide a variety of tips and tricks to maintain your NG911 GIS data and improve the accuracy. Topics will include understanding the QA/QC report, understanding the use of exception codes, how to sync ALI and MSAG and much more.
Danielle Golon, Innovate!, Inc.
Observing Land from Space: Interacting with Land Data from NASA's LP DAAC
View Presentation

The National Aeronautics and Space Administration (NASA)'s Land Processes Distributed Active Archive Center (LP DAAC) archives and distributes several types of remotely sensed data that can be used with many GIS applications to map the Earth's surface, monitor land changes, and to model the land surface. The LP DAAC offers many easy ways to access and download datasets with a wide range of temporal and spatial resolution that are archived and distributed at the Earth Resources Observation and Science (EROS) Center in Sioux Falls, SD. This presentation is a beginner's guide to what type of data the LP DAAC distributes, how the data can be used in agriculture, and how to access the data through several Data Access tools featured on the LP DAAC's website.
Blaine Hackett, RESPEC
Tracking Water Quality and Farmland Preservation

Conservation Districts/Departments are tasked to preserve, protect, and enhance the regions natural resources. As part of this mission conservationists are using a variety of methods to track information about several programs which in one way or another impact lake and stream water quality: Best Management Practices (BMP), Conservation and Nutrient Management, NR151, NR135 (Non-Metallic Mining), Boat Landings / AIS locations, Dams Inspections/Maintenance and Water Quality Sampling and Farmland Preservation. In this session, we will show a web-based task tracking and data management studio with simple GIS-based maps, searching/edit capabilities, reporting options and mobile field data collection for a unified/consistent way to manage these programs more efficiently. We will also show the Open Source stack components used to create this software.
Jayson Hagen, Esri
Introduction to ArcGIS Pro

Whether you've spent the last decade working in ArcMap or you are just beginning to understand and apply GIS, ArcGIS Pro is likely new to you. Join us for this introductory session as we provide an overview of improvements made at ArcGIS Pro and learn how you can get started using Esri's next generation desktop software for creating, managing, analyzing, and sharing spatial data.
Jayson Hagen, Esri
Expanding your Mobile Portfolio with Mobile ArcGIS

In an increasingly mobile world there is a need for new and better apps to help people accomplish their day-to-day tasks. This session will cover new mobile apps from Esri that are designed to help manage your workforce, get them to where they need to go quickly, and efficiently do their work once they get there. Discover how to use Workforce for ArcGIS, Navigator, Survey123, and more.
Ryan Hartley, 1st District Association of Local Governments
Online GIS Solutions
View Presentation

In an effort to provide GIS information to as many users as possible, First District developed a powerful GIS website for local agency use. The site is an effective tool for GIS users with all levels of experience, and is used for query and analysis, soil acreage calculation, display of property information, and map making.
David Hertle, SD DENR
LiDAR Derived Stream Mapping

High resolution LiDAR elevation data collected in recent years allows for processing of the data into derivatives such as stream delineations. Hydrologic conditioning is applied to a Digital Elevation Model (DEM) so that flow direction and flow accumulation values can be calculated. Conditional formatting of the Flow Accumulation values allows transformation of that data into lines that represent streams.
Dylan Jones, Frontier Precision
Unmanned Aerial Systems (UAS)
View Presentation

This presentation will give an overview of the current UAS market for mapping and surveying. Frontier Precision will introduce attendees to industry leading UAS solutions, how UAS is being used, and the capabilities of both hardware and software options. Join us to explore how you can take advantage of the booming UAS market and cater it to your application.
Dylan Jones, Frontier Precision
Mobile Imaging Solutions for Asset Collection               
View Presentation

More and more asset management programs have started moving toward higher accuracy and higher efficiency data collection. The trade off with using more complex systems at faster speeds is an increase in safety risks. However, there is a new way to avoid these risks while maintaining a highly accurate and highly efficient output. Utilizing mobile imaging solutions can cut a project timeline from a matter of months to a matter of days. Imagine having all your assets at your fingertips, at any time. All you have to do is point and click to obtain its geospatial information. This session will explore mobile imaging technology, how it's used, and what you can expect from it.
Lee W. Kaffar and Kendall Vande Kamp, HDR
Ryan Thompson and Bryan Pedersen, Brookings Municipal Utilities
Improving Cadastral Data using GIS    
View Presentation

Local governments will benefit from secure, accessible, and authoritative land information to build a successful cadastral system.  For a long time land records have been maintained in CAD or paper records. This makes it very difficult and costly to update and keep current records and maps in areas where there was significant turnover in property ownership. These records and maps also make it challenging to share land record information outside of the physical office where they area maintained.  We will explore the process of converting and utilizing cadastral CAD data for the Brookings Municipal Utilities that existed in an unreferenced coordinate system.
Dr. Frank Kelly, Director U.S. Geological Survey EROS Center
A Vision to Observe the Earth for the Benefit of All

This presentation will discuss interactions among EROS, CEOS (Committee on Earth Observation Satellites), the International Charter (Space & Major Disasters) and the Restore-L Mission (Robotic Servicing Mission).
David Kramar, Minnesota State University / Moorhead
QGIS
View Presentation

As the Geospatial industry continues to expand, we are seeing increased interest in open-source solutions that provide robust geospatial analysis tools, while maintaining a user friendly interface. This introductory workshop introduces Quantum GIS (QGIS) and is intended to provide a basic overview of the graphic user interface (GUI), analysis tools, and general functionality. In addition, we will discuss how QGIS integrates analysis environments from R, GRASS GIS, and SAGA GIS. The combination of QGIS, Grass GIS and SAGA GIS (all provided in the QGIS download) provides a robust GIS platform. In addition to discussing the basic functionality of QGIS, if time permits, we will look at some of the web mapping capabilities, and discuss the integrated graphical modeler (similar to model builder in ArcGIS). The workshop is intended for beginners and will provide enough overview and materials to begin working with QGIS.
Chelsea Krause, SD Dept. of Game, Fish & Parks
Advanced ArcGIS Online
View Presentation

This session will expand on the introductory course on ArcGIS Online. Specifically, we will show users how to create data within ArcGIS Online, create story maps and Web App Builder apps. We will also cover some tips and tricks and touch on customizing attribute and pop-up information within these types of applications.
Anne Lewis, SD Discovery Center
Introduction to GLOBE
View Presentation

Global Learning and Observations to Benefit the Environment is an international, science and education project, sponsored by NASA and NOAA. In GLOBE, students ground truth satellite data using simple protocols.
Tom Loveland, U. S. Geological Survey EROS Center
Meeting the Insatiable Demand for Geospatial Data

We increasingly take for granted the vast amounts of geospatial data, including maps and imagery, that are now readily available. Not that long ago, geospatial specialists often had to invest months to even years creating the basic inputs needed to carry out simple answers. That has changed. Today, massive imagery archives and public and private digital geographic data hubs provide access to imagery and derived geospatial products that can be almost immediately applied to solve problems. South Dakota played a major role in the geospatial revolution through pioneering programs in federal, state, and academic programs. That revolution continues with efforts to move from static to dynamic data and information.
Danielle Moe, Frontier Precision
Using Esri Collector and Trimble TerraFlex for GNSS Mapping in a GIS Workflow         
View Presentation

"Bring your own device" is becoming more and more popular. This session is focused on integrating a wide range of field devices with cloud-based software to collect GNSS data in the field that integrates easily with GIS. This presentation will demonstrate how to use both Esri Collector and Trimble TerraFlex, deploying a geodatabase to the field, and synchronizing back to the office.
Mary O'Neill, SDSU (Moderator)
Panel Discussion: Geospatial Technologies in South Dakota Education

This session will discuss geospatial technologies and their impact on South Dakota's education opportunities. Join panel participants from all levels of education in a review of what's currently happening in South Dakota, what opportunities there are for students, and why geospatial education is so valuable in today's environment.
Mary O'Neill, SDSU                                                                                   
Geospatial Education Resources Available from AmericaView
View Presentation

AmericaView is a nationwide consortium for remote sensing education, research, and geospatial applications.  Education and outreach are priority areas within the AmericaView program.  For this reason, a large variety of resources have been developed for educators at all levels.  These include an Educational Resource Portal on the website, lesson plans, remote sensing tutorials, ArcGIS Online apps, and materials for Earth Observation Day, which for 2017 is scheduled on Tuesday, October 10.  This presentation will showcase many of these resources and provide information on accessing them.
Joshua Picotte, ASRC Federal InuTeq LLC
Mapping Fire Events Using an Open Source Tool
View Presentation

The Monitoring Trends in Burn Severity project (MTBS; https://mtbs.gov) currently maps the fire perimeter and burn severity fires greater than 200 hectares in the eastern and 400 hectares in the western US using Landsat imagery.  To allow users to map smaller fires within their area of interest, using an open-source methodology similar to MTBS, the Event Mapping Tool (EMT) has been developed in QGIS (https://qgis.org).  This tool allows a user to search the Landsat archive, download Landsat imagery, map a fire perimeter, and create a MTBS-like burn severity product.
Renee Pieschke, Innovate!, Inc.
How to Access Remote Sensing Data Using EarthExplorer
View Presentation

The U. S. Geological Survey (USGS) Earth Resources Observation and Science (EROS) Center has been providing data for the past 45 years. EarthExplorer is a web-based tool developed by EROS to allow users to navigate through the data. Most of the imagery from the archive can be opened in standard image viewing software for visual interpretation. Experienced users manipulate the data using geographic information science (GIS) software to see details beyond the visible light spectrum. This demonstration will orient users around the EarthExplorer website. Users will learn how to create an account using the EROS Registration System (ERS), set search criteria, select data sets, refine additional criteria, preview results, and download the scenes they need. Users will also be shown an option for bulk downloading scenes. Specific data sets that will be explored include Landsat Collection 1 Level-1, which is the current standard product for the Landsat Archive and Light Detection and Ranging (LiDAR), which contains 3-dimensional elevation.
Trevor Plett, Rushmore Drones
Drones and Data Collection

We will discuss the current state of Unmanned Aerial Vehicle (UAV) regulations and how that impacts data collection. We will also talk about the current trends in the industry, and what that means for purchasing your own UAV or hiring a UAV contractor. Lastly, we will discuss UAV best practices and procedures that you should consider when flying your drone for commercial purposes.
Maribeth Price, SD School of Mines & Technology
GIS for South Dakota Universities, Tribal Colleges, and Technical Schools
View Presentation

The South Dakota Statewide Educational GIS Software Consortium offers Esri software and services to higher education institutions across the state. This presentation will discuss the benefits of the consortium and provide information for existing and potential new members.
Aileen Profir, City of Sioux Falls
Opening the Book on Siouxland Public Library Usage

This project describes using ArcGIS Pro to map Siouxland Libraries patron usage.
Valquiria Quirino, Minnesota State University / Moorehead
Remote Sensing Techniques in ArcGIS

This workshop is intended to introduce some of the most commonly used remote sensing techniques available in ArcGIS. We will look at creating image composites, visualizing the different band combinations using multispectral imagery, performing radiometric, spectral and spatial enhancement, and classifying images.
Harry Redman, Planning and Development District III
Leveraging Planning District WEB Services for Local Governments

The ArcGIS Online platform allows local governments to create configurable application to serve a wide variety of purposes. Learn how a South Dakota Planning District is levering ArcServer, Online and Web App Builder to serve the growing needs of local governments to improve services to citizens. Some topics that will be discussed are: city utilities, disaster mapping, noxious weeds and county parcels.
Seth Sarakaitis, Esri
Living Atlas: Introducing a GIS of the World
View Presentation

ArcGIS Online provides access to a diverse and growing set of content to enrich the ArcGIS user experience. This content represents a Living Atlas of the World with useful and reliable maps on hundreds of topics, and reflects the collective work of the ArcGIS community in many areas. This GIS of the World includes a rich set of online maps and layers as well as related capabilities (e.g., geocoding, routing, geoenrichment) that may be accessed for use in desktop, server, mobile, and web mapping applications. This session will provide an overview of the Living Atlas content and capabilities that are now available, including several recent additions such as vector basemaps, and demonstrate how ArcGIS users can leverage them in their work. Learn what ArcGIS Online services are available to you now and get an early preview of new content that is planned for the coming year.
Seth Sarakaitis, Esri and Bret Winterfeld, City of Sioux Falls
Using the Living Atlas in Analysis
View Presentation

Many of us face the same challenges: finding authoritative, precise, ready-to-use global/local data to use in our spatial analysis. The ArcGIS Living Atlas provides a curated collection of thousands of authoritative GIS layers from around the world that can be used in your analysis. In this workshop, we will show you how to take full advantage of these layers in ArcGIS Online, ArcMap, and ArcGIS Pro and demonstrate how to successfully use these layers as analytic inputs for Geoprocessing Tools, Python, and Model Builder. Let us show you how to connect to the Living Atlas and supercharge your work with this powerful new resource.
Steve Shivers, U.S. Geological Survey
New LiDAR Technologies for 3DEP
View Presentation

The U.S. Geological Survey (USGS) National Geospatial Program is developing the 3D Elevation Program (3DEP) to respond to growing needs for high-quality topographic data and for a wide range of other three-dimensional (3D) representations of the Nation's natural and constructed features. The primary goal of 3DEP is to systematically collect 3D elevation data over the United States over an 8-year period. This presentation will provide an overview of new LiDAR technologies that offer increased collection efficiencies but come with challenges that must be addressed in order to meet 3DEP specifications and requirements.
Cassie Soeffing, Institute for Global Environmental Strategies
Educator Toolkit: Data and Resources for Students Research and Investigations

A session on data and resources for framing student-centered investigations around phenomena. The focus is on a new educator toolkit (released June 2017) that includes: quick start guide to data sources; lessons, activities and resources by grade band; and key features of NASA online resources and how to use them, MY NASA DATA, NASA Earth Observations (NEO), NASA Wordview, GLOBE El Niño data, and Change Matters Viewer.
Ryan Thompson, U.S.Geological Survey
Hydro-Enforcement of Culverts in Southeastern South Dakota Using a Global Selective Drainage Toolbox

The U.S. Geological Survey (USGS) Dakota Water Science Center is working with five state and local agencies to apply "selective drainage" methods developed at USGS Earth Resources Observation and Science Center to define surface drainage features for thirteen 12-digit hydrologic units. The elevation data sources include the National Elevation Dataset for areas in South Dakota, similar state-hosted elevation models from Minnesota and Iowa from the same 2008 light detection and ranging (LiDAR) acquisition, and a LiDAR data exchange format file for part of the study area from a 2012 LiDAR acquisition. An ArcGIS toolbox was developed that includes tools for hydro-enforcing known culverts; and another tool was developed that identifies likely locations of un-inventoried culverts based on user-specified criteria for the maximum and minimum size of the fill area, the maximum distance between the low point and the pour point of a given fill area, and the search distance between the fill area's low point and the far end of the drain line feature that is created. This processing step can be run iteratively (if specified by the user) to allow for identification of multiple culverts or nested fill areas. The drain line features created are then reviewed to evaluate which ones are likely culvert locations. Some culverts are visible at these locations in Esri basemap imagery, and more are often visible in local, high-resolution Pictometry imagery available for much of the study area. The confirmed drain line features can then be integrated into the elevation model directly, or used as a guide to hand-digitize new culverts to be integrated. The resulting hydro-enforced digital elevation model can be used for refining watershed boundaries and updating National Hydrography Dataset flowline features. This also enables multiple densities of drainage networks to be created, which is especially useful for runoff management in areas undergoing development, and a wide variety of land-use and resource management applications.
Darin VanDeBerg, City of Sioux Falls
Don't Trip on your Asset
View Presentation

The City of Sioux Falls is enhancing our overall sidewalk asset data inventory and management program to ensure that our sidewalks are readily accessible, safe, and usable by all pedestrians, including those with disabilities. In order to accomplish this goal, a solid foundation and inventory needed to be established for the sidewalk system so that the City has a baseline to build or enhance our overall hazard identification and inspection program. The City researched industry best practices and standards to determine the optimal configuration for our systems and data to support our needs.
The Sidewalk inventory program was configured using GIS to develop a unified inventory of sidewalks, curb ramps, and physical characteristics (for example, ramp type, slope and American with Disabilities Act compliance). We designed a schema that records location, attributes and inspection records of each asset. Inspections records and photos are stored within each asset as a table record. Extensive field work was involved, by a crew of six interns, who completed the inspections.  The measurements are determined by visual inspections armed with digital levels, measuring tapes and iPads consuming ArcGIS Collector (GPS enabled, user friendly drop-down domain list for pre-set choices and photo linked) as the data collecting device. After inspections, data is reviewed by Public Works staff using data reviewer and manual QC checks before posted to the database.  We analyzed inspection results to determine the Asset Score using Model Builder and ArcPy.
The assessment evaluated both condition and compliance scores of the sidewalk network, with the intent of providing information to better inform programs and projects related to sidewalk accessibility and outline improvements for the City's ADA Transition Plan.
Lisa Yager, National Park Service
Using GIS for a Missouri River Bankline Assessment     
View Presentation

The Missouri National Recreational River (MNRR) is a nationally recognized resource that includes 98 miles of the main stem Missouri River on the border of South Dakota and Nebraska, 20 miles of the lower Niobrara River, and 8 miles of Verdigre Creek. The MNRR is a unit of the Wild and Scenic Rivers System and the National Park Service (NPS). The NPS is responsible for preserving, protecting, and enhancing the ecological, scenic, recreational, and other values of the MNRR. A bankline assessment using GPS and GIS was developed to document and track current conditions and change over time within the 98 miles of MNRR bankline. A digital camera with GPS and intervalometer was mounted to a tripod and secured within the motorboat. The boat captain maintained a set speed and distance from the bankline with the camera automatically taking photos every four seconds. Another individual watched the camera to ensure landscape overlap between photos and marked points for any specific features of interest with a hand-held GPS unit. Collected photos with embedded GPS data were uploaded with GeoJot+ Core software, where they were watermarked with coordinates, date, and time and were exported to a shapefile. The spatial outputs produced from GeoJot+ Core and any additional GPS points collected in the field were added to GIS for viewing and final processing. This straightforward methodology using GPS and GIS produced data useful in several applications, such as identifying changes in bankline development, at MNRR.
David Zenk, National Geodetic Survey
New Datums: Replacing NAVD88 and NAD83
View Presentation

NAD 83 and NAVD 88, although still the official horizontal and vertical datums of the National Spatial Reference System (NSRS), have been identified as having shortcomings that are best addressed through defining new horizontal and vertical datums. The new reference frames (geometric and geopotential) will rely primarily on Global Navigation Satellite Systems (GNSS) such as the Global Positioning System (GPS) as well as an updated and time-tracked geoid model. This paradigm will be easier and more cost-effective to maintain. Learn how the new datums may affect your work and how to prepare for the future.